Joint ministerial statement on extractive resources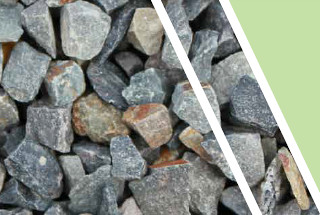 In 2018 the Minister for Resources, Tim Pallas, and the Minister for Planning, Richard Wynne, released a joint ministerial statement on extractive resources providing rock solid foundations for Victoria's growth.
The Joint Ministerial Statement is part of the Victorian Government's proactive plan to drive the affordability of quarry materials.
It maps out a better approach for securing the supply for affordable housing and lower-cost infrastructure.
Statement from Minister for Resources
Victoria's population is set to reach 10 million before 2050, requiring 1.6 million new homes to be built.
An average of eight tonnes of stone, gravel and sand per Victorian is required every year to build the infrastructure Victorians need. As our population rises, so will our demand for quarry materials.
The Victorian Government is investing an unprecedented amount into new infrastructure such as schools, hospitals and our transport network to cater for this growth.
Investment in infrastructure is expected to average over $10 billion per annum over the next four years.
We need a ready supply of raw materials as Victoria grows. That's why we are supporting the industry by putting in place the right protections for our quarries.
The challenge facing Victoria is a significant one. This statement is part of our proactive plan to drive affordability of extractive resources.
Tim Pallas MP
Treasurer
Minister for Resources
Statement from Minister for Planning
Victoria is growing fast and we need access to good quality and competitively priced extractive resources to ensure we have the sand, rock and gravel to make affordable housing, roads and infrastructure.
This statement paves the way to ensure the right balance for our quarry industries and local communities.
Where appropriate, we are streamlining planning to enable our quarries to grow and new sites to be developed before our growing communities reduce options to extract sand, stone and gravel locally.
With a better process and clear timelines we can establish the issues and find solutions without taking years to reach decisions.
Some great recreation spaces across the state were once quarries.
We are protecting quarry sites needed to supply vital building materials, but setting conditions to ensure the land is returned as an asset to the community.
Richard Wynne MP
Minister for Planning
Page last updated: 07 Jun 2023