North Central Victorian Goldfields Ground Release
Exploration boom continues for north central Victoria
North Central Victoria is set to be benefit from more than $100 million to be spent on minerals exploration in the region over the coming years.
On Friday 29 October 2021, the successful North Central Victorian Goldfields Ground Release tenderers were announced, with Fosterville Gold Mine Pty Ltd the successful tenderer for blocks 1, 2 and 3, and Southern Star Exploration Pty Ltd the successful tenderer for block 4.
Across the three blocks for which it was the successful tenderer, Fosterville Gold Mine will spend more than $90 million, while Southern Star will spend more than $10 million across one block over a five-year period.
The successful tenderers will now progress through to the licensing stage, which includes a 21-day period for the public to make submissions regarding the licence applications.
The tender opportunity was offered to experienced minerals explorers who could demonstrate a history of responsible exploration and a commitment to working closely with Traditional Owners, local stakeholders, and communities. It attracted a strong response with tenders received from a competitive field.
The evaluation was conducted by an Independent Assessment Panel, supported by two advisory panels assessing tenderer's proposals relating to responsible minerals exploration and, for the first time in Victoria, Traditional Owner matters.
The Geological Survey of Victoria predicts there may be as much as 75 million ounces of undiscovered gold across northern Victoria. If exploration is successful, mining could bring a boom to the region.
Minerals exploration has been growing across Victoria in recent years, with ABS data showing state-wide annual minerals exploration expenditure increasing to $183.8 million for 2020-21, up by more than 35 per cent.
Since 2016, the average quarterly growth rate has been more than double the national average.
November 2021 Community information sessions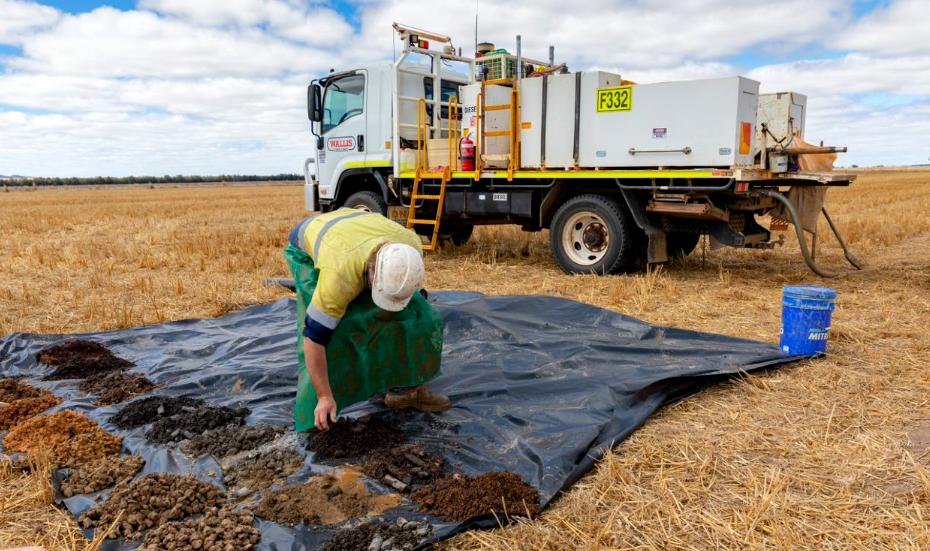 Victoria has re-emerged internationally as a prime minerals exploration destination, particularly for gold. Increased gold exploration activity in recent years, especially within the goldfields region, has shown promising signs of the potential for new gold discoveries.
This, together with recent high-grade gold discoveries and production success at Fosterville (near Bendigo) highlights the potential for additional high grade, low cost gold discoveries and development opportunities within this region.
Undiscovered gold likely to lie at greater depths than previously explored
The Geological Survey of Victoria estimates that there may be up to 75 million ounces (Moz) of gold yet to find in the central and north central Victorian goldfields. This compares with the 80 million ounces of gold mined from the area over nearly 170 years.
To explore this potential, the Government released new minerals exploration licence areas within the north central goldfields region via a merit based tender process.
Experienced and progressive minerals explorers with a history of, and commitment to responsible exploration were invited to tender for mineral exploration rights (subject to licensing) for one or more exploration licences over four large areas (blocks) of prospective ground, ranging in size between 327 square kilometres and 512 square kilometres.
The process encouraged experienced, progressive and responsible minerals explorers to compete in an open, international, merit-based tender and enabled us to identify those with outstanding work programs, demonstrated corporate social responsibility and a solid commitment to working with Traditional Owners, local communities and landholders.
The tender opened on 29 October 2019 and closed on 14 February 2020. The successful tenderers were announced on 29 October 2021.
More information
Explorers - discover more about the tender, industry briefings and geology.
Landholders and community - find out more about the tender and licensing process, landholder and explorer rights and obligations, information sessions and land access consent tools.
Page last updated: 13 Jul 2023