Understanding minerals exploration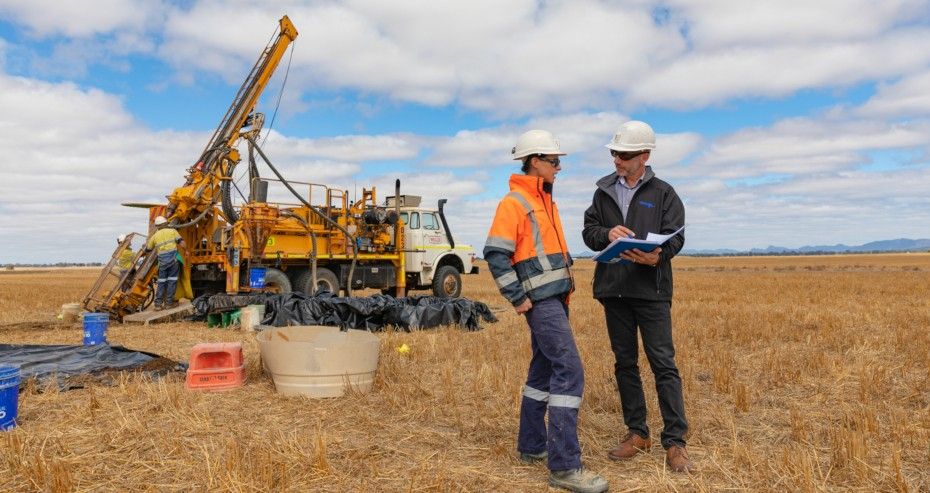 Exploration is a range of activities to help determine if there are minerals under the ground. If the exploration process identifies minerals can be commercially extracted, then mining in the future may be possible.
Less than one per cent of exploration projects typically progress to establishing a mine. This is part of the reason why mining and the resources extracted come at a high financial cost.
Initial exploration activities, such as mapping, will start over a large area and then target smaller and smaller areas. The aim is to see if mineralisation is at levels large enough to be commercially extracted.
Exploration for minerals may involve:
mapping
surveying the ground from the surface or air
testing water and soil samples
drilling.
Exploration is strictly governed. Minerals explorers need to apply for an exploration licence. The licence gives the explorer sole rights to search for a specific mineral within the specified area.
An exploration licence does not permit mining or guarantee that a mining licence will be granted. The licence holder may also apply for a mining or retention licence.
Value and benefits
Nearly everything we use each day began life as a mineral. Your car, PC, mobile phone and power supply are all made with materials derived from minerals.
Exploration is an important step in finding minerals so they can be potentially mined. Our demand for minerals is increasing, for example we need more copper to build renewable energy assets such as wind turbines. This demand is helping drive an increase in exploration across the state.
Victoria's minerals exploration industry has been part of our economy strong for nearly 200 years. It continues to boost local towns through expenditure at supply stores, motels, servos and many more businesses.
Did you know?
Exploration companies have a duty to:
consult with the landholder or resident
manage environmental impacts
consider public safety and land use concerns
negotiate access and/or have compensation agreements in place with landholders
share information on any activities authorised under the licence
provide the community with a reasonable opportunity to express views about those activities.
The licensee (licence holder) needs to take all reasonable measures to:
minimise the impacts of drilling operations
protect the environment, human health and services.
Exploration rules
It is the role of Earth Resources Regulation to ensure exploration occurs legally. They regulate the industry and support communities where exploration or mining is taking place.
If minerals exploration happens in your community, you need to know your rights and responsibilities and we're here to help.
In Victoria, minerals exploration is managed under the Mineral Resources (Sustainable Development) Act 1990 (MRSDA) and the Mineral Resources (Sustainable Development) (Mineral Industries) Regulation 2019.
You can access a plain English practical guide to the laws in the Code of practice for minerals exploration.
Minerals exploration and mining are not allowed in national or state parks. More than 20 laws apply to exploration and mining to protect the environment, Indigenous heritage, water, land, Native Title, plants and animals, biodiversity and water catchment.
Fact sheets
Page last updated: 14 Feb 2023