Work plan guidelines for exploration licences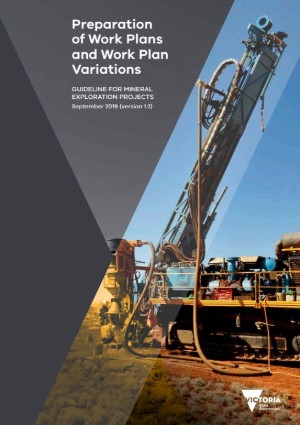 Preparation of Work Plans and Work Plan Variations - Guideline for Mineral Exploration Projects provides guidance on the preparation of work plans, work plan variations, and work plan notifications for mineral exploration projects to meet the requirements of the Mineral Resources (Sustainable Development) Act 1990 and associated regulations.
The guideline has been developed in consultation with industry and includes information on when a work plan or variation is required, what content is required, and the steps for seeking approval.
If you have any questions regarding the preparation of your work plan, contact us.
Download the guidelines below.
Related documents and templates
We have developed templates to assist you in the development of your risk treatment plans.
Page last updated: 02 Jun 2021