Minerals
Victoria is a rich source of various mineral deposits. Gold and mineral sands (zircon, rutile and ilmenite) are prevalent in Victoria. We also have reasonable deposits of gypsum and kaolin. Our geoscience data reveals significant potential for copper, zinc, silver , antimony and nickel deposits.
Victoria has a resurgent gold mining sector across western and northern areas of the state. We also have less well-known developments such as Australia's only antimony mine. Antimony has a range of uses including as a base material for fire retardant.
Victoria's large supply of mineral deposits means there is significant prospectivity (potential) for further mineral resources development in Victoria. Find out the location of Victoria's earth resources on the prospectivity page.
Read more about the metals and minerals that are found across Victoria and Australia on the Geoscience Australia website.
Victoria's minerals sector snapshot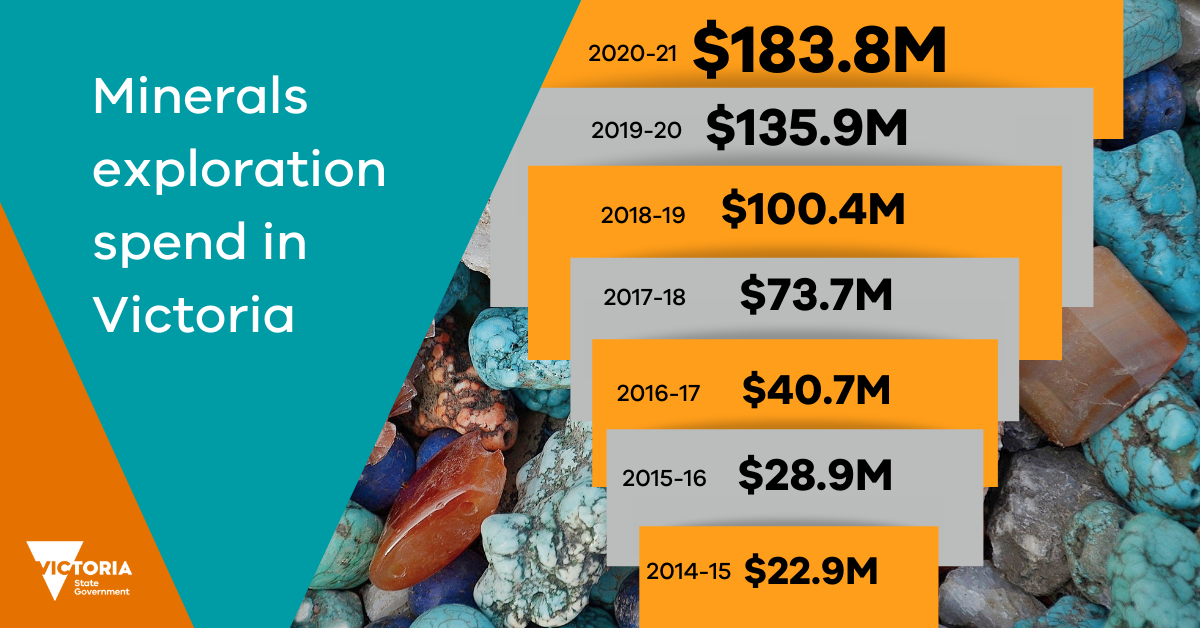 .
The state's minerals sector is on the up. Victoria's gold-class growth is continuing to deliver strong results with a very positive outlook for the coming years. Read more about the current state of the minerals sector in Victoria's mineral sector snapshot:
Victoria's mining history
Since the discovery of gold in Victoria in 1851, mineral resources have played a central role in our economic and cultural expansion. More than 5,000 licences have been granted under the minerals legislative regime and approximately 40 percent of the state is covered by exploration licences.
Learn more about the history of gold mining in Victoria.
Minerals update newsletter
Subscribe to the department's Minerals Update Newsletter to receive the latest information on all areas of the Victorian minerals sector.
Page last updated: 25 Oct 2023