Resource and land use planning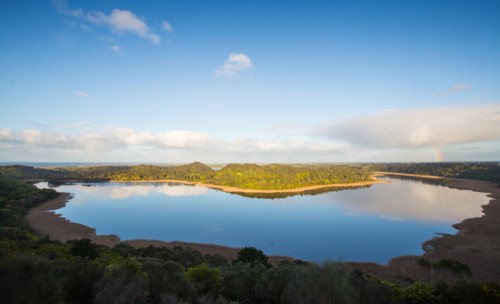 As part of the Victorian Gas Program (VGP), a strategic land assessment has been completed for the Otway Basin in south west Victoria, and one is underway for the Gippsland Basin.
This assessment, known as the Resource and Land Use Planning project, uses a multi-criteria analysis to consider existing land uses and landscape features across both basins in relation to potential onshore conventional gas projects. The result is a model of each basin that provides a high-level regional assessment of the suitability of the land for coexistence with potential onshore conventional gas development.
Methodology
Over 140 spatial data layers have been collated to map the unique natural, cultural, environmental, and social land uses for each basin. This land inventory comprises seven themes to better understand areas of sensitivity and significance. These themes include environmental value, climate change vulnerability, topography, heritage value, social value, infrastructure, and regional significance.
Most datasets used were authoritative and obtained from state and Australian Government agencies. Overlaying this information is a scoring framework. The scoring identified locations where the land may be constrained and, therefore, have an impact on the potential for development of onshore conventional gas.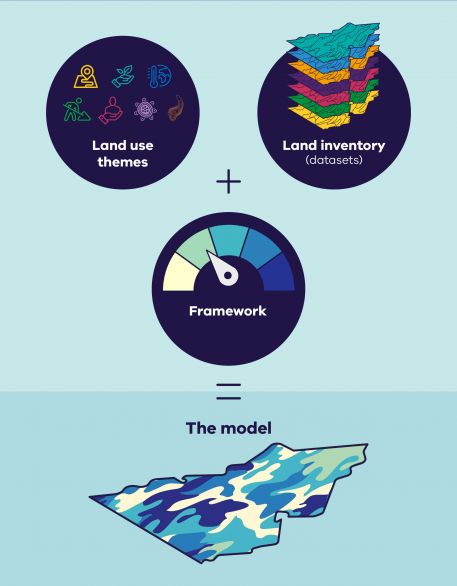 If land is scored as being highly constrained, this means that:
there are features of sensitivity or significance that would need to be considered and addressed prior to any development proceeding or
resource development may not be appropriate in the context of local land values and/or features.
From this process, preliminary regional models were produced, assessing existing and future land use and highlighting areas of significance and sensitivity. Community and stakeholder engagement to test and refine the preliminary models forms a key aspect of the project methodology.
The final models are dynamic and can be updated and reanalysed in the future. Each will provide an evidence base that can support any future regulatory licencing process, ensuring that land issues are acknowledged and addressed in early approval stages. The models will also support government in understanding potential interactions with other land uses during any potential future acreage releases and impact assessments.
More information about the resource and land use assessment of the Otway and Gippsland basins is also available.
Frequently asked questions
For more detailed information about resources and land use planning, please see our frequently asked questions.
Page last updated: 14 Dec 2022