Geological Survey of Victoria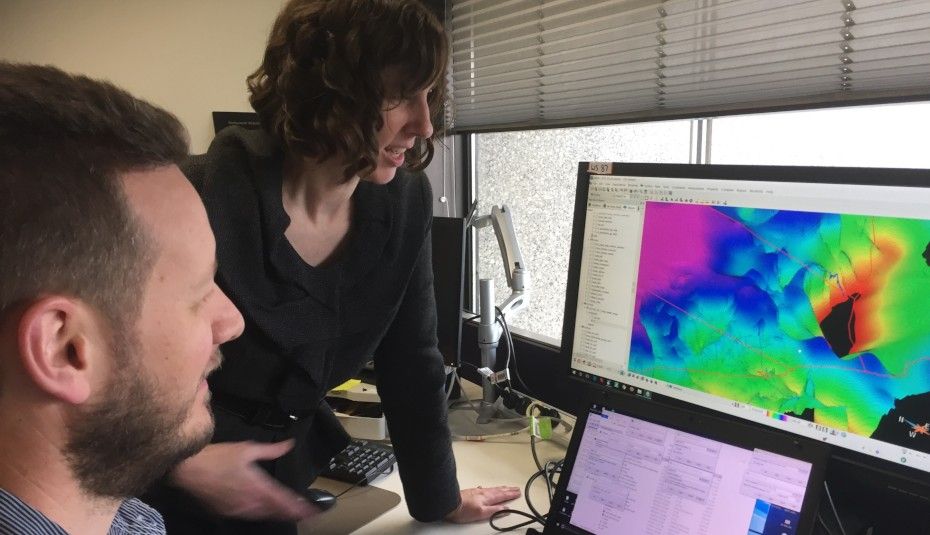 The Geological Survey of Victoria (GSV) is the State's geoscience agency.
The GSV is responsible for understanding Victoria's geological framework through regional geoscientific investigations, particularly to enable the informed and responsible management of State-owned earth resources.
For 170 years, the GSV has studied and mapped the surface and sub-surface of Victoria. Today, it provides evidence-based knowledge and information to Government, industry, researchers and the community, using the latest geoscience technologies and methods.
GSV staff come from a range of geoscientific disciplines and technical professions, providing an authoritative and in-depth knowledge of Victoria's geology and geological evolution over the past 500 million years, which has produced the landforms we see today. This expertise also supports the Victorian Government's effective policy making for, and regulatory oversight of, the resources sector.
In addition to the GSV's core work program, it undertakes collaborative applied scientific ventures with external organisations such as Geoscience Australia and cooperative research centres to further understand regional geological systems and resource potential.
Our scientific work
The GSV undertakes projects and programs in regional geological investigations, mineral and energy resources, and prospectivity assessments and geoscience information management and delivery.
Our applied research focusses are:
Geophysical acquisition and interpretation
Stratigraphy
Structural geology
Geochemistry
Geochronology
Economic geology
Basin studies.
Building on the geoscience
The GSV has also taken over two key functions of the former Minerals Development Victoria (MDV):
Investment attraction and industry development support – the GSV supports industry development and regional economic prosperity by promoting understanding of Victoria's mineral provinces, energy basins and earth resources investment opportunities. Key activities include industry communications, managing grants programs, stakeholder relationship management, market engagement strategies and producing tailored geoscience information.
Industry and investors can stay up to date with the latest minerals news in Victoria by subscribing to the GSV's Minerals Update newsletter.
Stakeholder and community engagement – the GSV engages with landholders, local communities and relevant stakeholders in relation to geoscientific field investigations and people's rights when dealing with explorers. The GSV is also able to support communities by:
sharing the science into Victoria's geology and regional mineral systems
highlighting regional prospectivity for mineral and energy resource opportunities (utilising precompetitive geoscience)
capturing past and current exploration activity data
detailing the exploration process, and
outlining the government's regulatory controls to minimise disruption to existing land uses.
Data and tools
GSV offers a wide range of online data and tools to support a variety of stakeholders:
Geoscience information, including tenement reports and associated exploration data for minerals, energy, extractives and other areas of geoscience interest are available for download from the GSV catalogue or Earth Resources publications.
Page last updated: 03 Apr 2023